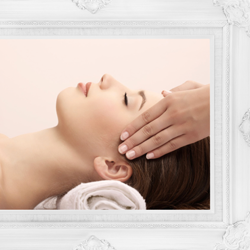 Principaux principes actifs de la gamme: Huile de jojoba - Huile de carotte - Huile de Babassu - Coenzyme Q10 - Sodium PCA Extrait de Cassis - Vigne Rouge Passiflore - Cellules staminales végétales - Mucopolysaccharides - Acide Hyaluronique - Vitamine E - AHA - Hexapeptide...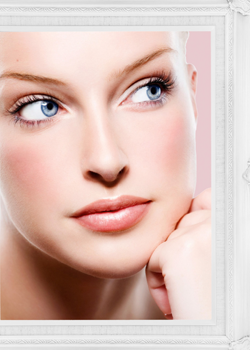 ALTHEA PROFESSIONAL is a range of 6 skincare products which provide spectacular results. An anti-aging revolution. An extremely effective and particularly pleasant treatment. Velvety smooth textures for complete relaxation with a gentle touch.
LAIT 3D Cleansing milk
Scientifically designed specifically for mature skin, LAIT 3D gently removes all traces of make-up, whilst maintaining the skin's hydro-lipid balance and pH. Removes impurities through an emulsifying and soluble effect, LAIT 3D has rebalancing, moisturising and emollient properties.
LOTION 3D Toner
is an alcohol-free formula which is extremely light and particularly effective in fighting the signs of aging. This is one of the most important cosmetics in everyday skincare, with a moisturising, emollient and restructuring effect. Restores the skin's hydro-lipid balance and facilitates the reoxygenation of the skin, reviving its vitality and radiance.
REPULPING 3D Anti-aging cream – plump up
is a specific multi-purpose formula suitable for all skin types which effectively fights free radicals, the main cause of skin aging.
REPULPING 3D has a powerful anti-oxidant and firming effect, combined with deep moisturising properties. REPULPING 3D allows the skin to keep looking young, while preventing aging.
Thanks to the combined effects of its precious active ingredients, particularly the staminal plant cells which prevent the formation of wrinkles, alleviate existing wrinkles, and fight slackening skin in the cheeks, double chin and neck. REPULPING 3D allows you to maintain and/or restore younger and healthier skin.
H-REPULPING 3D Super-moisturising cream
is an entirely innovative long-lasting super-moisturising treatment which has a complete in-depth effect on all layers of skin affected by aging. Prevents asphyxiation which leads to dehydration, targets excessive water loss, guarantees a continuous cycle of rehydration, and provides adequate protection against free radicals. H-REPULPING 3D moisturises the skin in depth and protects and nourishes the epidermis, restoring its elasticity and vigour.
PAUSE 3D Anti-aging mask
is a complete skin treatment with a powerful anti-aging effect. PAUSE 3D is extremely rich in targeted plant-based active ingredients with firming, elastifying and plumping properties, giving the skin renewed radiance, visible from the first application. Regular use fights wrinkles and regenerates the skin.
3DELICAT Area around the eyes and lips
This precious fluid is specially formulated to treat the most delicate areas of the face, its high concentration of active ingredients enables it to effectively fight the formation of expression lines and the deepest wrinkles. Its plant-based active ingredients with revitalising, anti-elastase effects similar to those of botulin (without side effects) work together to reactivate the original process of the functions responsible for elasticity and skin trophysm, maintaining the radiance of the face and eyes.
| | | | | | |
| --- | --- | --- | --- | --- | --- |
| | DescriPTION | PRO | ML | HOME | ML |
| LAIT 3D | CLEANSING MILK | i | 500 | i | 200 |
| Lotion 3D | ANTI-AGING TONER LOTION | i | 500 | i | 200 |
| Pause 3D | ANTI-AGING MASK | i | 250 | i | 50 |
| repulping 3D | ANTI-AGING CREAM | i | 250 | i | 50 |
| H-REPULPING 3D | SUPER-MOISTURISING CREAM | i | 250 | | |
| 3Delicat | AREA AROUND EYES & LIPS | i | 30 | i | 30 |
All our care protocols are established in synergy with Magic Red 1 and/or 2 to assure long lasting efficiency. High-tech label for Beauty.