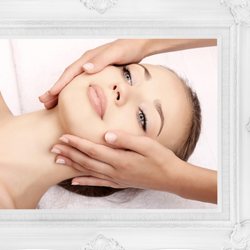 Principaux principes actifs de la gamme: Acide Hyaluronique - D-Pantenol - Sodium PCA (Facteur hydractif) - Lierre - Millepertuis - Ginseng - Huile de Jojoba - Huile d'Olive – Mucopolysaccharides - Cire d'abeilles - Huile de Babassu - Huile d'Amandes Douces - Vitamine A - Collagène marin - Huile de carotte ...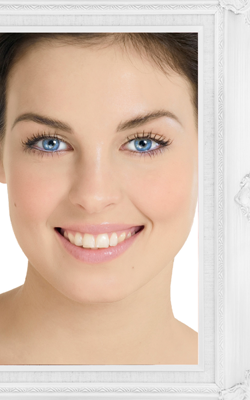 The RE-SOURCE CABINE range consists of 5 skincare products. Its role is to recreate the skin's protective barrier, and to moisturise the epidermis. This treatment restores the skin's radiance and softens lines and wrinkles. This gentle treatment restores comfort to the skin. A range created in order to treat thirsty dehydrated skin.
Its composition, rich in specific active ingredients, allows the skin to gorge on what it needs most.
HYDRA-D Cleansing moisturising vitamin milk
Scientifically developed especially for dry and sensitive skin, HYDRA-D gently removes all traces of make-up, whilst maintaining the skin's hydro-lipid balance and pH. Removes impurities with an emulsifying and effervescent treatment, HYDRA-D restores balance, moisturises and has an emollient effect.
HYDRA-STRUCTURE Restructuring toner
HYDRA-STRUCTURE is an extraordinarily light alcohol-free toner which is particularly suitable for dry and sensitive skin. HYDRA-STRUCTURE is one of the most important skincare habits in everyday care, and has a moisturising, emollient and restructuring effect. Restores the skin's normal hydro-lipid balance and facilitates the reoxygenation of the skin, thus restoring its vitality and radiance.
RELAX VISO Moisturising facial massage cream
Specially designed to facilitate professional beauty massages. Thanks to its specific oleaginous components, facilitates varied movements according to the work performed on the skin and depending on the intensity of the massage. Has a moisturising and emollient effect, leaving the skin toned and compact.
NUTRI-RICH Nourishing mask
NUTRI-RICH is an extremely gentle and creamy mask, it facilitates the natural desquamation of the skin, helping to make it soft and radiant. Rich in plant-based active ingredients with firming and elasticising properties, it has a restorative and emollient effect, and is particularly recommended for dry, sensitive or devitalised skin.
TOTAL HYDRACTIF N&D Super-moisturising cream
TOTAL HYDRACTIF N&D is an entirely innovative long-lasting super-moisturising treatment which has a complete in-depth effect on all layers of skin affected by aging. Prevents asphyxiation which leads to dehydration, targets excessive water loss, guarantees a continuous cycle of rehydration, and provides adequate protection against free radicals. TOTAL HYDRACTIF N&D has a deep moisturising effect on the skin, protects and nourishes the epidermis, restoring its elasticity and vigour.
All of our skincare protocols are designed in synergy with MAGIC RED 1 AND 2 in order to ensure effective and long-lasting results.Label High-tech for Beauty.
| | | | | | |
| --- | --- | --- | --- | --- | --- |
| | DESCRIPTION | PRO | ML | home | ML |
| HYDRA-D | Cleansing moisturising vitamin milk | i | 500 | i | 200 |
| HYDRA-STRUCTURE | Restructuring toner | i | 500 | i | 200 |
| NUTRI-RICH | Nourishing mask | i | 250 | i | 50 |
| RELAX VISO | Moisturising facial massage cream | i | 250 | | |
| TOTAL HYDRACTIF N&D | Super-moisturising cream | i | 250 | i | 50 |