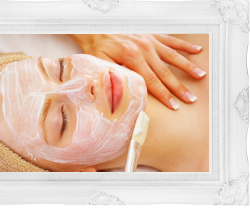 Principaux principes actifs de la gamme: Tea Tree Oil – Argile - Beurre d'Amandes - D-Pantenol - Eau d'Hamamélis Bardane - Carboxymethyl Cysteinate de Lysine - Zinc PCA - Acide Usnique - Huile de Jojoba - Butyle Avocat - Acide Salicylique. ...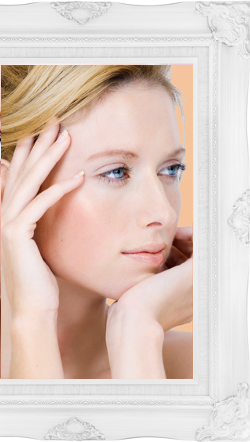 This line of products is designed to treat greasy problem skin affected by acne, whether due to a temporary hormone-related problem, due to adolescence, to the skin structure or simply to lifestyle.
The EQUILIBRE range consists of 5 skincare products. Its role is to regulate the secretion of sebum and to refine the texture of the skin. Treating and avoiding the appearance of blackheads and papulas, mattifying the skin and restoring its radiance.
LAIT PURE Purifying moisturising cleansing milk
LAIT PURE is rich in active ingredients which gently deep clean the skin according to its specific requirements. Removes traces of make-up and impurities while maintaining natural moisture levels, and creating a pleasant fresh sensation. Ideal for greasy skin, removes excess sebum and prepares the skin for further treatments. Pure milk which restores colour and radiance to your face.
LOTION OXYGENE Astringent toner
LOTION OXYGENE, an extremely gentle hypo-alcoholic toner (10°) is particularly recommended for treating greasy and problem skin. A product which is one of the most important in everyday skincare has an astringent and dermo-purifying effect, restores the skin's hydro-lipidic balance, and facilitates its oxygenation, thus restoring its brightness and radiance.
TEA TREE OIL Purifying fluid
TEA TREE OIL is a fluid designed to effectively treat the various issues which affect problem skin (blemishes, blackheads, etc.).
The main active ingredient in this purifying fluid is tea tree oil (melaleuca alternifolia or Australian tea tree), an essential oil which cleanses and purifies the skin to prevent and treat acne and blackheads.
MASQUE PURE Astringent clay mask
MASQUE PURE is a clay mask which facilitates the skin's natural desquamation, thus helping to make it soft and radiant. Rich in precious plant extracts, it has an astringent and dermo-purifying effect. MASQUE PURE is particularly suitable for greasy and problem skin.
CRÈME PURE Purifying cream
CRÈME PURE is an acidifying and sebum-regulating cream which effectively treats the typical problems of blemished skin. With an acid pH formula, it has a dermo-purifying and balancing effect on the skin's pH, making it a product particularly suited to treating skin with acne, blackheads and blemishes.
All of our skincare protocols are designed in synergy with MAGIC RED 1 AND 2 in order to ensure effective and long-lasting results.
| | | | | | |
| --- | --- | --- | --- | --- | --- |
| | DESCRIPTION | PRO | ML | HOME | ML |
| LAIT PURE | Purifying moisturising cleansing milk | i | 500 | i | 200 |
| Lotion OXYGENE | Astringent toner | i | 500 | | |
| LOTION PURE | Astringent toner | | | i | 200 |
| TEA TREEOIL | Purifying fluid | i | 500 | i | 30 |
| SCRUB ACT | PEELING | | | i | 50 |
| Crème pure | Purifying cream | i | 250 | i | 50 |
| MASQUE PURE | Astringent clay mask | i | 250 | i | 50 |