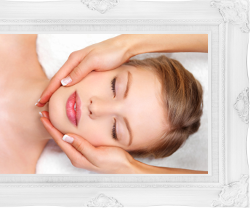 Principaux principes actifs de la gamme: Acide glycolique - Huile de Jojoba - Vitamine E - Beurre d'abricot - Sodium PCA (facteur hydractif) - Mauve - Millepertuis Chlorophylle - Camomille- Huile de carotte - Huile d'Olive - Acide Glicirretique - Houx - Marronnier d'indes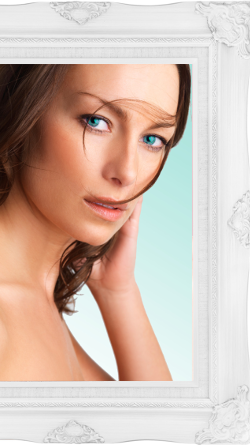 The range works in several ways, firstly by lifting, moisturising and restoring radiance by exfoliating the upper layers of the skin, stimulating and facilitating cellular replacement, thus reducing the effects of aging. Secondly, it activates the physiological mechanism which increases collagen synthesis and elastin production and moisturises the skin from within, thus obtaining an overall improvement in its appearance.
The RENAISSANCE PRO range consists of 4 treatments. Thanks to its effect on the epidermis, glycolic acid corrects imperfections and refines the skin. This technique is recommended for treating wrinkles, acne scars and skin irregularities caused by UV rays. (This line of products is not suitable for sensitive skin).
COMPLEXE TRIPLACTIF PHP Protective pure moisturising milk
COMPLEXE TRIPLACTIF PHP*: Purifies - Moisturises - Protects, is rich in active ingredients with a deep yet gentle effect. Completely removes make-up, ridding the skin of its impurities, whilst maintaining its natural moisture levels. Provides a pleasant fresh sensation. Its in-depth cleansing power is an excellent basis for a treatment with glycolic acid.
LOTION R-STRUCTURE Soothing restructuring toner
LOTION R-STRUCTURE is alcohol-free, extremely light and composed solely of plant extracts. R-STRUCTURE has an in-depth targeted effect. It is the ideal complement for purifying dry and sensitive skin. Has a moisturising, softening and restructuring effect. Restores the skin's natural hydro-lipid balance and enables a correct oxygenation of the skin, thus restoring its suppleness, brightness and radiance.
ACTIF REVIVAL Exfoliating cream
ACTIF REVIVAL works on several fronts in order to restructure and plump up a tired complexion which is lacking oxygen. Rebalancing and brightening, it restores the skin's evenness, elasticity and softness. Chemically exfoliates dead cells on the surface of the skin revealing a brighter complexion and effectively stimulating the cellular renewal process. ACTIF REVIVAL is not suitable for sensitive skin.
MASQUE BAUME Soothing mask
Cream mask suitable for all skin types, even the most sensitive and delicate skin (prone to blotches or irritation). Rich in precious mineral active ingredients with soothing properties. This mask is particularly recommended after an exfoliating treatment (peeling), whether chemical or mechanical. Immediate beneficial effects. Soothing and brightening, it helps to make the skin smooth, radiant and fresh.
All of our skincare protocols are designed in synergy with MAGIC RED 1 AND 2 in order to ensure effective and long-lasting results. Label High-tech for Beauty.
| | | | | | |
| --- | --- | --- | --- | --- | --- |
| | DescriPTION | PRO | ML | HOME | ML |
| COMPLEXE TRIPLACTIF PHP | PROTECTIVE PURE MOISTURISING MILK | i | 500 | | |
| R-STRUCTURE | SOOTHING RESTRUCTURING TONER | i | 500 | | |
| ACTIF REVIVAL | EXFOLIATING CREAM | i | 250 | i | 50 |
| MASQUE BAUME | SOOTHING MASK | i | 250 | i | 50 |